Popular Topics
---
Quality & Process
Value-Based Leadership
Product Development
Lean Solutions
Industry 4.0
Business Transformation
Six Sigma
Value Stream Management
And Many More
Bennie's extensive experience allows him to speak on a wide range of topics relative to virtually any industry.
Contact us today to schedule a conversation where we can discuss your event.
---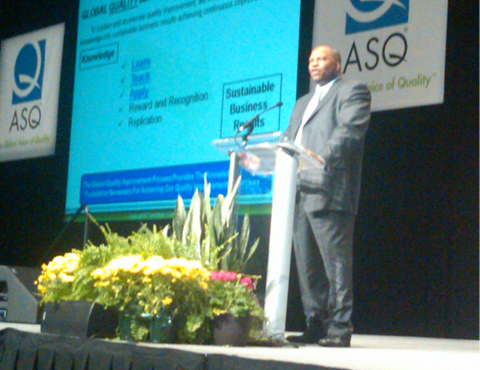 Why Choose Bennie to Speak at Your Event?
Often called "Master Coach" by his friends and colleagues, Bennie's enthusiasm and ability to inspire is immediately recognized by those who encounter him. His ability to capture attention and deliver a message that will resonate with any audience is what makes him an extremely popular choice for events of all kinds. With a natural passion for leadership and intimate knowledge of how to transform businesses through actionable insights, Bennie will capture the hearts and minds of your guests and have a lasting impact.